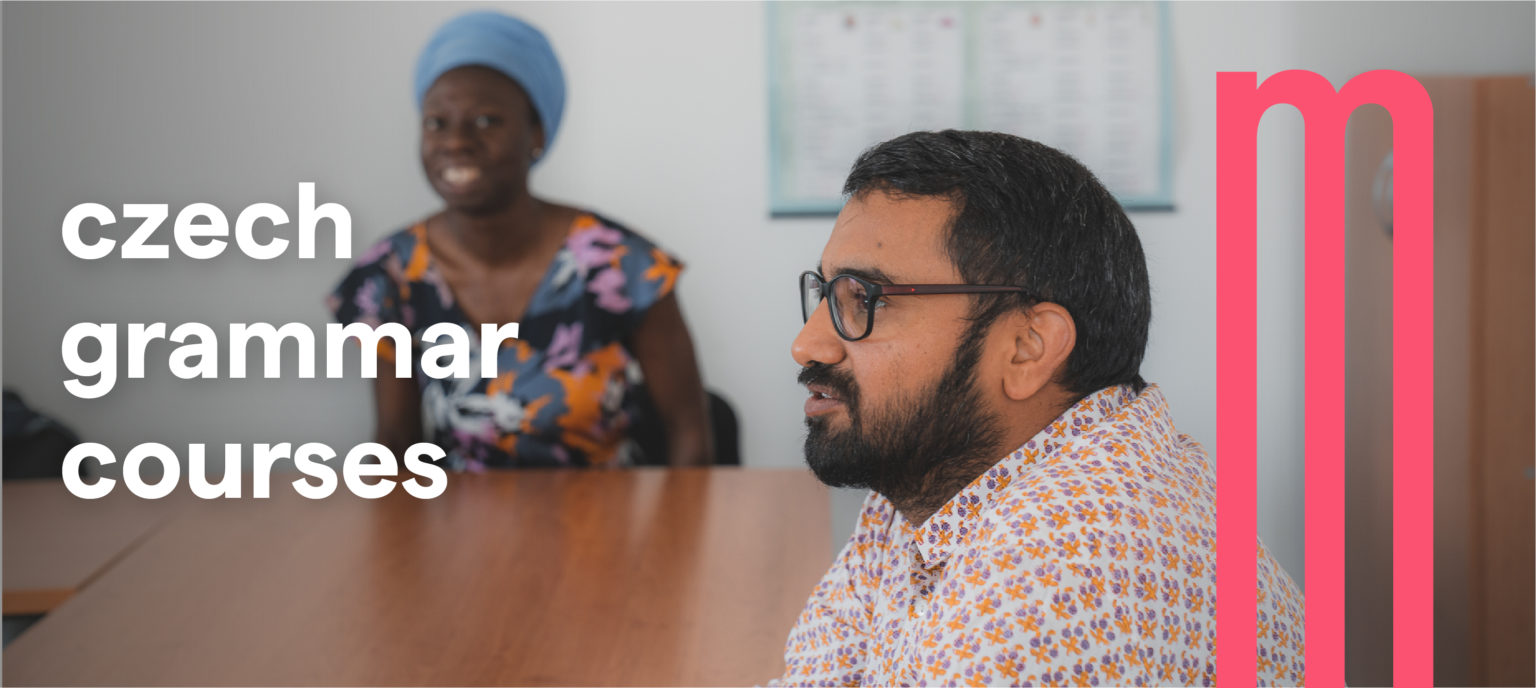 Czech Grammar Courses for Non-EU Citizens – BEGINNING OF THE COURSE
We will begin new Czech language courses from 6 February 2023. You can register from 20 January until 22 January.
Register for the course here!
The courses are for all foreigners with an over 90 day stay permit, who live in the South Moravian region. 

These courses are for citizens outside the European Union (we also have

courses for EU citizens

)

.

Clients with Czech citizenship

cannot

register for the courses. 

You can only sign up for

one course.

 
Course levels:
SLAVICS, levels A1 – B1.4 (your mother tongue is Slavic – Ukrainian, Russian, Serbian, Macedonian)  

NON-SLAVICS, levels A1.1 – B1.4 (all other languages)
Course duration: 3–4 months.
Frequency of lessons: 2×–3× per week according to schedule. 
Course Aims: vocabulary, grammar, reading, listening, speaking, writing. 
Projekt "Provoz centra pro cizince JMK 2022-2023", reg. č. AMIF/31/02, je financován Evropskou unií v rámci národního programu Azylového, migračního a integračního fondu a rozpočtu Ministerstva vnitra České republiky.

---
---