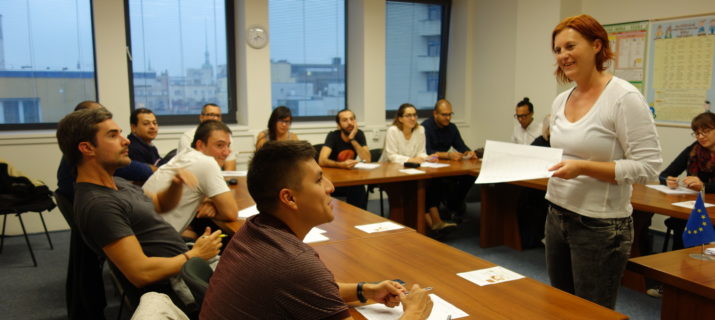 Grammar Courses for EU Citizens
The courses are intended for citizens of the European Union (EU) and the European Economic Area (EEA).*

 

Clients with Czech citizenship

cannot

attend these courses. 
 Course levels:
Duration of the Course: 3 months (25 lessons)
Frequency of lessons: 2x per week according to schedule
Length of lessons: 
1 lesson in the morning course from 7:30 = 2×45 minutes

1 lesson other courses = 3×45 minutes.
Aims of the Course: vocabulary, grammar, reading, listening, speaking, writing. 
* EU countries: Belgium, Bulgaria, Croatia, Denmark, Estonia, Finland, France, Ireland, Italy, Cyprus, Lithuania, Latvia, Luxembourg, Hungary, Malta, Germany, Netherlands, Poland, Portugal, Austria, Greece, Romania, Slovakia, Slovenia, Spain, Sweden + EEA countries: Iceland, Norway, Liechtenstein.