Centre in August: Courses, a Workshop and Feedback
Dear friends,
We are halfway through the summer holidays and we hope you are spending your free time with your family, ideally somewhere by the water with good food and drinks. A month has passed and we are here again with the August newsletter and information about what is happening at the Centre. We were not lazy even during the hottest days and we planned some new events for you. As you read on, you will find out about our offer of autumn Czech language courses, but also about a workshop or other news about us on social media.

Projekt "Provoz Centra pro cizince Jihomoravského kraje 2023-2025", reg. č. CZ.12.01.02/00/23_008/0000010
---
Czech Grammar Courses for Adults
As usual, we would like to let you know about our offer of autumn Czech grammar courses which will start from September 2023. As always, the courses are divided into two groups based on citizenship. The courses for non-EU citizens will start on 11. September 2023, and you can register for them from 21 to 27 August 2023. Courses for EU citizens will begin on 18 September, 2023, and the registration will be available from 28. August until 3. September 2023. In our courses you will not only learn how to speak and write Czech, but you will also learn something about Czech culture, history, and traditions. You will get to meet other students from different countries who live in the South Moravian region, and with the help of our experienced and certified teachers you will get to know the Czech environment and other communication rules when speaking with the Czech majority. All Czech language courses are free of charge. When you finish a course successfully, you will obtain a certificate, which is not a state-recognized document for obtaining residence, but you can use it as an addition to your CV. You will prove your Czech proficiency, or your effort to learn Czech.
Read more
---
Come to our Workshop
On August 10, you can come and learn the Dutch technique Iris Folding. For those who have not heard this term before, Iris folding are colorful, three-dimensional paintings from paper and cardboard, folded into a spiral, which will liven up the wall of any apartment.
Read more
---
We're on Telegram
You can also find our profile on Telegram. Here we will share information about what is going on in the Centre, and we would be glad if you shared our activities with your friends and acquaintances who have not heard about us yet. Thanks to your help we can reach out to those who don't know us but would welcome our services.
Read more
---
We are Waiting for Your Feedback
We are interested in your opinion, and we would like to find out about your feelings, ideas and impressions of our services. This is why we set up an e-mail address feedback@cizincijmk.cz, where you can send us feedback on whatever in the Centre that interested and satisfied, or on the other hand disturbed or let you down.
---
And that's not all!
To find out more about our activities, visit our Facebook , or Instagram.
We wish you a nice day!
The Center for Foreigners JMK team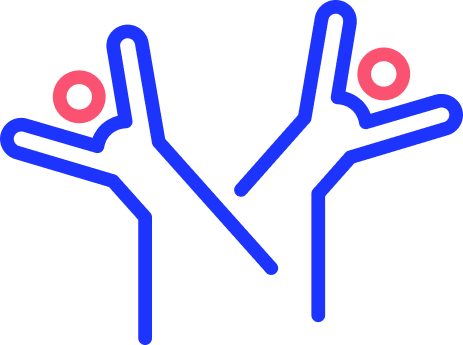 ---
In September 2023 , the Centre for Foreigners is Organizing:
| | | |
| --- | --- | --- |
| 12. 8. | Adaptation-integration course | Ukrainian, Russian, English |
| 10. 8. | Workshop IRIS Folding | for children aged 7 and up |
| 21. - 27. 8. | Czech grammar courses registration | Non-EU citizens |
| 28. 8. | Adaptation-integration course | English |
| 28. 8. - 3. 9. | Czech grammar courses registration | EU citizens |