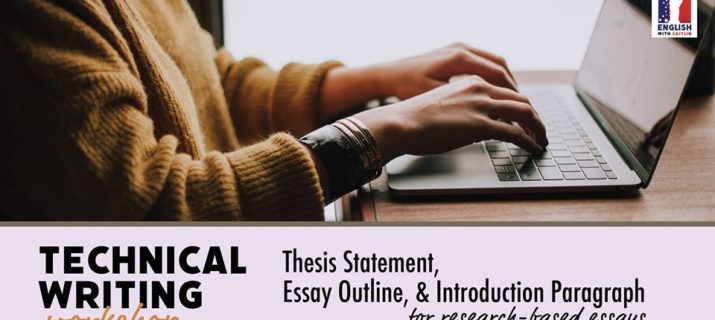 Technical Writing Workshop
23.1.2020 17:00-19:00, Mezírka 1, 6th floor, community room
FREE Essay Writing Workshop!
30 spots are available for this workshop!
Join to continue the workshop series on how to structure a research-based essay in English!
The third workshop includes information on creating a conclusion paragraph, editing drafts, and formatting pages using MLA. Grow your confidence in writing English essays for academic and/or professional purposes!
This series is based off literature (specifically, the short story, the Paper Menagerie). Please join the Google Classroom (class code: rvnuiq4) for access to the short story.
This series is for individuals who have a minimum of B2 in English.
Caitlin is  looking forward to seeing you!
Registration is possible on this site below: