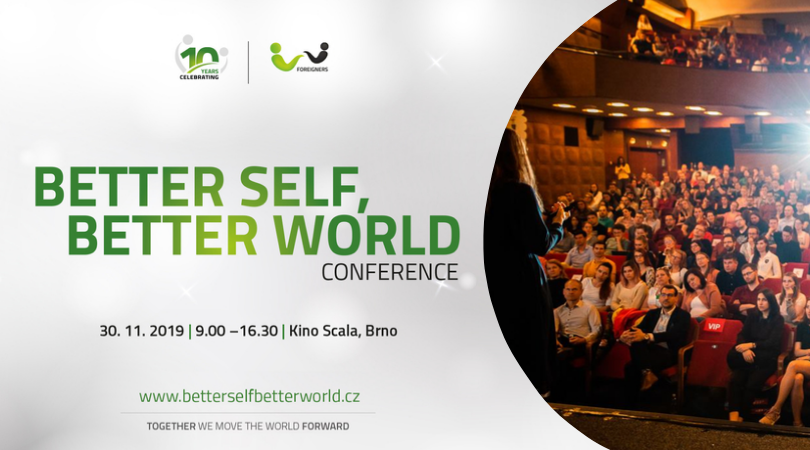 Better Self, Better World conference
Dear clients, 
we would like to inform you about the conference Better Self, Better World, which is organised by FOREIGNERS.cz. Speakers include, for example, Petr Ludwig – author of the worldwide bestseller "Konec Prokrastinace" or Renata Mrázová – Chief People Officer at Home Credit.
INCREDIBLY INSPIRATIONAL CONFERENCE IN ENGLISH
on Saturday, November 30 in Kino Scala, Brno
know-how from teh world-wide sold Czech author of the End of Procrastination book
expat stories on how living abroad change your life
advice on how to deal with stress when relocating
a bit of Maori culture in Brno
how to lead ani international team
tips for more balance in our lives by well-known dentists with a holistic medicine approach
much more!
Join and expand your horizons!
Program:
9:00 – 16:30 Motivational lectures with eight speakers from both the Czech Republice and abroad (Romania, Slovakia, New Zealand)
17:00 – 20:00 Hot wine networking session
Tickets: 990 CZK
Buy -> http://betterselfbetterworld.cz/tickets/ 
Daily updates: Facebook event
Website: www.betterselfbetterworld.cz
---
---