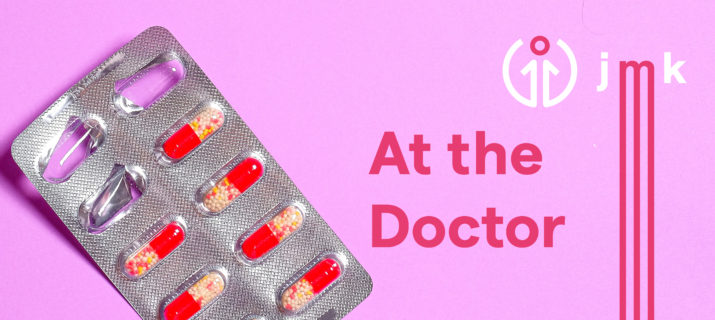 OPEN CZECH LANGUAGE COURSE – 11.5. At the Doctor
Dear Clients,
We would like to invite you to our OPEN CZECH LANGUAGE COURSE on the topic of At the Doctor which takes place on 11.5.  – How to set up an appointment at the doctor and how to tell him what's wrong? What do you think about alternative medicine? 
Information:
The course is open to all who are interested and are at least A1 level (this, the course is not for beginners) 

The course takes place in a smaller group through conversations and group activities on the given topic. 

The course will take place every Wednesday at the Centre for Foreigners, Mezírka 1 from 8:30-11:00 in room 4.2 (4th floor)

Teachers: Petra and Eva

Registration for the lessons can be found below on this page.
It is necessary to register for each open lesson separately. 
Registration for the lesson will be available lower on this page from 5.5. at 18:00.
THIS COURSE IS NOT FOR BEGINNERS.
Цей курс не призначений для початківців. 
Other open lessons: 
18.5. Ecology and the Environment – Do you sort waste? What is your opinion on bioproducts? 
25.5. Shopping – Where do you like to shop? Do you prefer e-shops or offline shops? What are the tricks of merchants? 
Follow our webpage and Facebook, where more lessons with the registration form will be posted.