Centre in June: Špekáčky over a Campfire and a Trip to the Marian Valley
Dear friends,
In our monthly newsletter you will find out what events we prepared for you in June. Summer is coming and the weather is nice, so let's go out. We planned a trip to the beautiful Marian Valley and also a community campfire cookout in the Zamilovaný háječek (Lovers' glade). We are also preparing adaptation-integration courses and Czech language courses.   

Projekt "Provoz centra pro cizince JMK 2022-2023", reg. č. AMIF/31/02, je financován Evropskou unií v rámci národního programu Azylového, migračního a integračního fondu a rozpočtu Ministerstva vnitra České republiky.
---
Together at the Campfire
Cooking špekáček (a type of sausage) over the fire is a Czech tradition. This time, as part of our culinary workshops, we will head out, meet at a campfire and have a taste of špekáčky. The meeting won't be just about good food; it will be mainly about the experience and sharing. We're looking forward to seeing you June 14 in the Zamilovaný háječek (Lovers' glade) in Brno- Řečkovice. The event is for adults and children.
Read more
---
Trip to Marian Valley
The first event of the newly established cultural and tourist club for families with children will be a trip to the Marian Valley, where those interested can ride on a bobsled. The approximately 10 kilometer easy hike through a picturesque valley is appropriate for children older than 5. Who will not be tired out by the hike can also visit the children's playground El Dorádo and a mini zoo with attractions for kids.
Read more
---
Adaptation-Integration Courses
Thanks to our adaptation-integration courses, you will find out necessary information about culture, society, and everyday life in the Czech Republic. The course will offer tips and advice on how to exist in a new environment, where to take care of official business, and who to turn to when you need help. Our experienced lecturers will answer any questions that you might have. The June courses will be in English, Russian, and Mongolian.
Read more
---
And that's not all!
To find out more about our activities, visit our Facebook , or Instagram.
We wish you a nice day!
The Center for Foreigners JMK team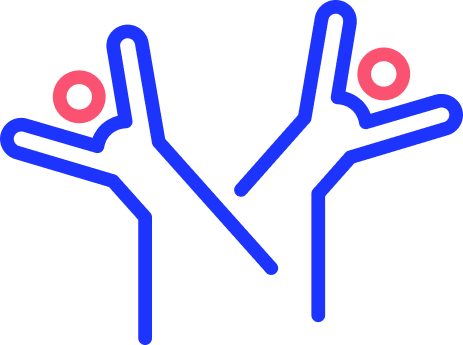 ---
In JUNE 2023 , the Centre for Foreigners is Organizing:
| | | |
| --- | --- | --- |
| 3. 6. | Adaptation-Integration course | Mongolian, Ukrainian, English |
| 5. 6. | Beginning of conversation courses for EU citizens | EU Citizens |
| 5. 6. | Trip to Marian Valley | Children aged 5+ |
| 14. 6. | Campfire cooking of špekáčky in Zamilovaný hájek | Non-EU citizens |
| 15. 6. | Tour of Mahen's Theatre | Children and teenagers |
| 16. 6. | Adaptation-Integration course | Russian |
| 23. 6. | Adaptation-Integration course | English |