Summer Czech language course for EU citizens
Dear Clients, 
We would like to invite you all to a Summer Czech language course for EU citizens. This course aims to practice vocabulary and grammar in dialogue, in pairs or a group. The course is intended for clients who have completed the course at A1.2 level in previous years and are not complete beginners.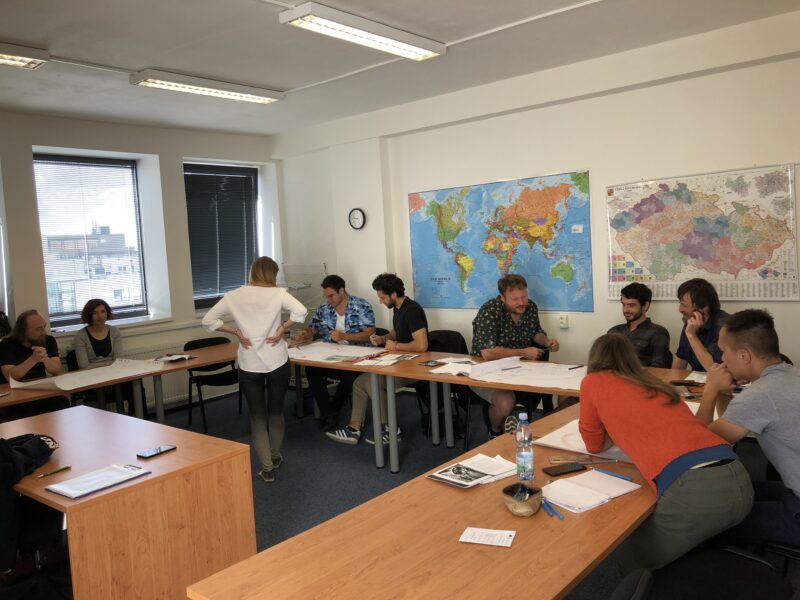 The one-month course has 8 lessons, with each lesson being one conversational topic:
In the restaurant,
Weekend,
Holidays and travelling,
housing and where we live,
at the doctor and the pharmacy,
Leisure time,
Work/job,
Culture.
The topics can be changed according to the wishes of the students in the course.  Part of the lesson can be in the classroom and part outside, depending on the topic. For example, ordering in a restaurant will be first in the classroom, but then also in a real restaurant or café where everyone can try out what they have learned in the lesson. 
WHEN? 1 July – 29 July 2021, 17:00 – 19:30
WHERE? Centre for Foreigners JMK, Mezírka 1, Brno – střed (4th floor)
Lecturer – Mgr. Jitka Koudelková
Based on the current hygiene measures, we are only accepting nine participants for the course. If hygiene measures change, we will contact alternates on the waiting list.