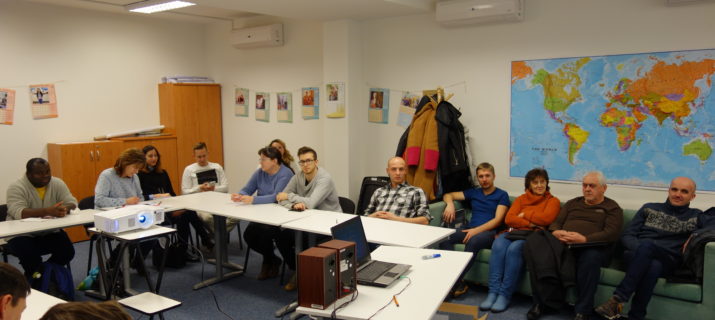 Room for your community activities
There is a special room in our Centre at Mezírka 1 in Brno. You can use it for your community activities, we just need to agree on it. There is a carpet, equipment for a schoolroom, WiFi. You can move with the furniture.
You can also regularly teach each others yoga or singing. The only condition is to maintain the concept that everything is for free.  please contact coordinator of educational and community activities Kateřinu Puczokovou by email – puczokova.katerina@kr-jihomoravsky.cz.
Use our room for your meetings!