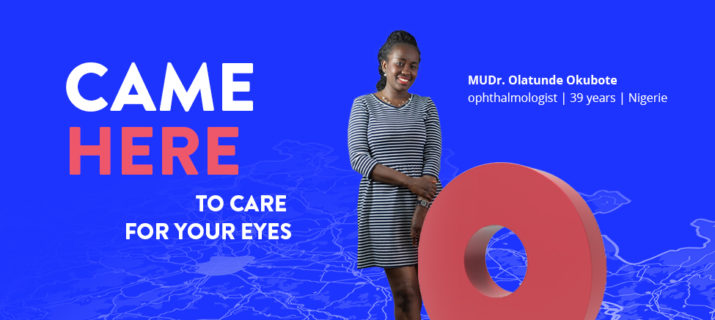 The campaign for the occasion of the 10th anniversary of the Centre for Foreigners JMK
The project of the South Moravian Region and the City of Brno "Strategy for the integration of Foreigners in the City of Brno II" aims not only to better integrate foreigners living in the South Moravian Region, but also to inform the majority of the City of Brno about mutual benefits of integration.
The campaign "CAME HERE" aims to show the stories of foreigners that they live among us, that they work here, and maybe every one of us meets them every day. The campaign covers a range of activities that take place during the September and October. Everyone can look forward to several workshops, seminars, events or exhibitions where representatives of the majority and foreigners can meet. Some of these activities are covered by the project. There is a list of activities in the right banner with a link for more information.
The main event of the marketing campaign is the Garden party in Löw Beer Villa, which takes place on September 27 from 4:00 PM. Everyone is welcome to enjoy a relaxing afternoon in one of the most beautiful gardens in Brno. Visitors can look forward to dance workshops, circus activities for kids and adults, seminar with non-traditional fruit tasting, culinary workshop, exhibition of photos etc. Free entry.
The campaign intends to inform about ten-years operation of the Centre for Foreigners of the South Moravian Region (JMK) which offers social, legal or career counselling or Czech language courses and many other activities not only for foreigners but also for experts, NGO´s, employers etc. Through the activities we try to minimize problems that may arise due to language or cultural barriers.
The campaign CAME HERE and the activities are covered by the project "Strategy of the Integration of Foreigners in the City of Brno II", financed from the state budget of the Ministry of the Interior of the Czech Republic for expenditures realized within the projects of municipalities to support the integration of foreigners at the local level in 2019.


CAMPAIGN FACES