KURT GÖDEL CODE
The trail with the secrets of the Brno genius Kurt Gödel, full of logical ciphers, tasks and hidden nooks and crannies
Do you like to solve ciphers and logical tasks? Do you like challenges? Wondering how to entertain your children (even teenagers!) during the lockdown and spend a pleasant time with them?
We have arranged 20 entrances for you to the outdoor cipher trail of the VIDA! amusement park, just for you. It will take you through the streets of Brno by following the footsteps of scientist Kurt Gödel. It is prepared for families with children from the age of 8 as well as for teams of individuals or roommates.
What to look forward to?
Together you will solve a lot of fun and challenging tasks and discover the secrets that this important logician and friend of Albert Einstein left in his hometown. Gradually you will visit several places in the city centre.
By solving the cipher and entering the correct password into the web application you will find out where the next challenge is. With each cipher solved, you get closer to solving a mysterious case. There are hints in several levels prepared for less experienced puzzlers (or impatients). It will be up to you how difficult the path to your destination you choose. Successful solvers will reveal the surprising secret of Kurt Gödel!
I want to play!
A starter pack is required for the game. After registering on this website and in our project, you will get it for free in our Center for Foreigners JMK on Mezírka 1 (we will ask you to pick up the package after registration, you can play the cipher game at any time until the end of May 2021).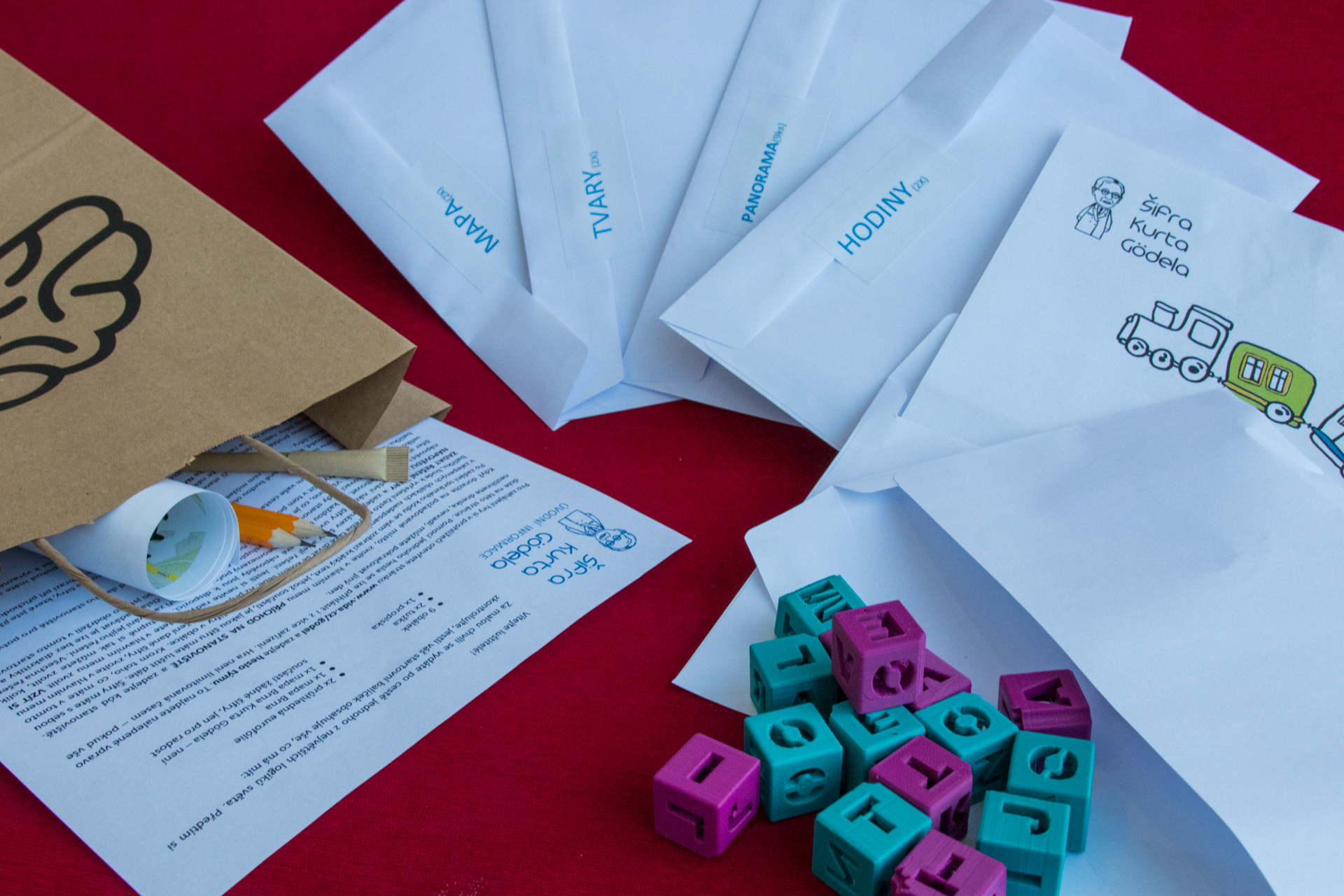 What to bring with you?
A sufficiently charged smart mobile phone with an internet connection. You will need it while playing. You enter the results of ciphers and puzzles in a web application.
Pen/pencil, paper (writing pad).
Dress warmly and bring a supply of goodies and hot tea, you can spend 10-15 minutes in one place when solving ciphers.
If you like to decipher while sitting, pack a seat mat with you.
Who is the game for?
The game has two levels of difficulty in its Czech version. It is designed for families with children from the age of 8 as well as for teams of individuals or roommates. The optimal number of people in one team is from 2 to 5 people.
You have to choose the language which you want to use.
Length of the trail
The game route is no longer than 5 km. It starts next to the VIDA building! and ends in the city centre. The game takes about three to five hours. It is passable with mild difficulties even with a pram.