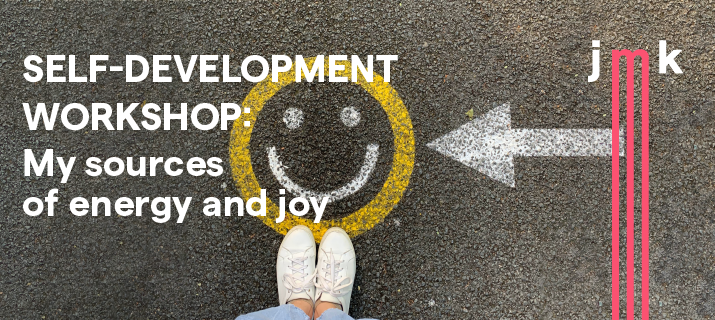 27.6. Self-development workshop: my sources of energy and joy
Do you ever feel tired, overworked and out of sorts? Need to recharge your batteries? We have a solution for you. We have prepared a workshop where we will use different methods to look at our sources of energy and joy. We will learn ways to maintain our resources and how to remind ourselves of them even at work or after a challenging situation. The workshop is practical and interactive, we will meditate together, and share. There will be a small creative part of the workshop and you will take your creation home. You will be guided through the workshop by coach and lecturer Petra Nedbálková. 
The workshop will be provided in English.
When? on Monday 27 June 17:00 – 19:30
Where? Centre for Foreigners, Mezírka 1
The workshop is for adults and is free of charge.
Places are limited to 20 people, you have to register below on this page. If you and your friends want to come you have register separately. Registration takes place from 17.6. at 18:00.
"Provoz centra pro cizince JMK 2021–2022" registration no. AMIF/28/04, which is financed by the Ministry of the Interior of the Czech Republic, the Department of European Union Funds in the Field of Home Affairs, responsible authority for the Asylum, Migration and Integration Fund
Registration is open from 17. 6. 2022 18:00
---
---