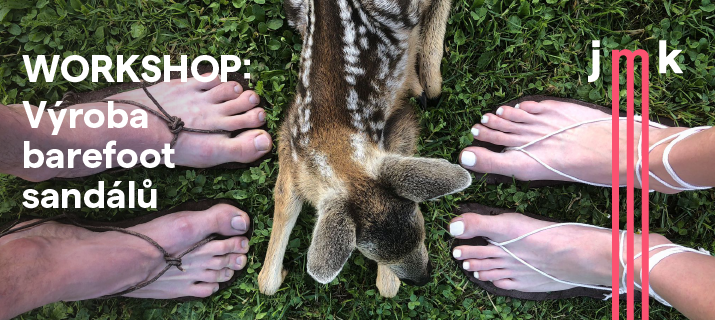 24.6. Workshop: barefoot sandals
Hello, dear clients, 
We have prepared for you a workshop where we will together make barefoot sandals before the holidays begin. These will be useful during your summer trips. The workshop will be led by two experienced lecturers from Lipka, an environmentally oriented organization. The workshop is for children (10 and older) and adults. 
When? Friday 24.6. at 16:30 (the workshop will take approx. 3 hours)
Where? Tyršův sad, Brno (In case of bad weather the workshop will be moved to the Centre for Foreigners at Mezírka 1) 
Since the workshop is limited for 20 people, it is necessary to register below on this page. If you and your children (or friends) want to come, it is necessary to create a reservation for each person individually. The registration will start on 14.6 at 18:00. 
The workshop is for free.