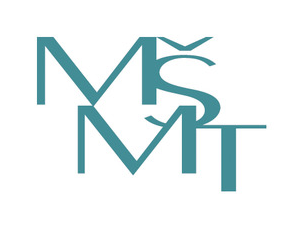 SCHOOLS AND EDUCATION – CHANGES IN THE MINISTRY
ENROLLMENT TO KINDERGARTENS FOR 2020/2021
Enrollment will take place without the personal presence of children at school. It will take place in the period from 2 May 2020 to 16 May 2020. The application should be delivered without personal contact for example by data box, an e-mail with an electronic signature, by post, or, as the last possibility, by personal submission at school.
The specific date of pre-school enrollment is set by the school director. Follow the webpage of your kindergarten.
ENROLLMENT TO BASIC SCHOOLS FOR 2020/2021
Enrollment will take place without the personal presence of children at school. Enrollment will be realized only by the formal part = handing over the documentation necessary for the child's admission to the relevant school, the motivational part will not take place. The deadline is from 1st to 30th April 2020. The specific time of enrollment for the first year of primary school is always set by the school principal – so check the pages of your school.
The application can be submitted:
to the school data box (each school has its own data box),
2. by e-mail with a recognized electronic signature (you cannot just send a simple email!),
3. by post,
4. personal submission: in the case of a personal application by the legal guardian of the child, it is necessary to organize the reception of applications so that the concentration and movement of persons in the school premises is not increased.
Remember to include:
– name and surname of the applicant (child),
– birthdate,
– place of permanent residence or other address for service (pursuant to Section 19 (3) of the Code of Administrative Procedure),
– identification of the administrative authority to which the application is addressed (specific primary school),
– signature of the person making the application (in this case the signature of the legal representative representing the child at the time of application).
SECONDARY SCHOOLS, VOCATIONAL SCHOOLS AND GRADUATION
On 23. 3. 2020 The Ministry of Education, Youth and Sports presented a plan on how unified entrance examinations at secondary schools, final examinations and school-leaving examinations will take place. Uniform entrance examinations will take place no earlier than 14 days after entering secondary school, in the case of school-leaving examination 3 weeks (21 days) after commencing school – it means after the cancellation of the current government crisis measure.
The content and form of the tests do not change, only the dates for evaluation of these tests will be changed.
Schools will evaluate the school-leaving examinations themselves, not through CERMAT. The written part of the Czech and foreign languages will be omitted from the common part of the school-leaving examination.
If secondary school pupils start before 1 June 2020, the school-leaving exams will be in this simplified form; In the case of apprenticeships, the same alternative solution applies.