New conditions for the entry of persons into the Czech Republic
With effect from 5th February 2021, the conditions for arrival in the Czech Republic are changing.
The dark red high-risk category of countries is newly added to the colour table prepared by the MOI.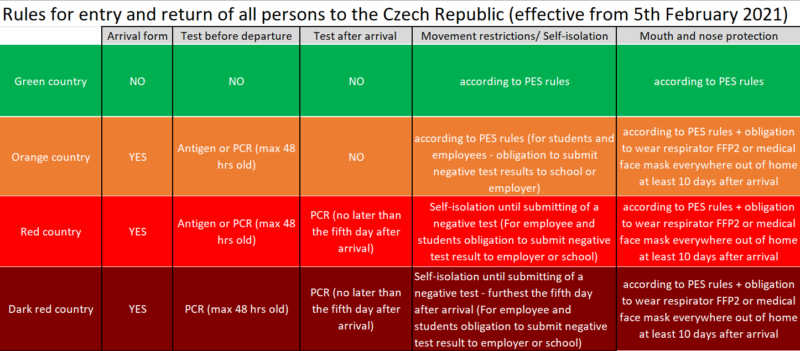 Green Countries: Australia, Republic of Korea, New Zealand, Singapore, Thailand, Vatican
Orange countries: Finland, Greece, Iceland, Norway
Red countries: Belgium, Bulgaria, Croatia, Denmark, France, Italy, Cyprus, Liechtenstein, Luxembourg, Hungary, Malta, Netherlands, Poland, Austria, Romania, Germany, Sweden, Switzerland, Azores, Madeira, Canary Islands
Dark-red countries: All other countries not listed in one of the previous categories.
For more information visit https://www.cizincijmk.cz/en/non-eu/coronainfo/coronanews/