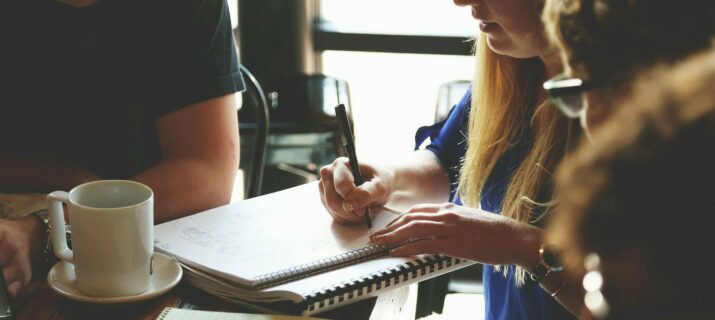 CZECH GRAMMAR COURSES FOR NON-EU CITIZENS – SPRING 2022
Dear clients, we will be opening more Czech grammar courses starting the week from 24.1.2022. 
The courses are intended for all foreigners with a residence permit over 90 days living in the South Moravian region.

These courses are primarily for citizens outside the European Union (if you are looking for courses for EU citizens, click here) 

Clients with Czech citizenship

cannot apply

for the course. 
 Course levels:
Non-Slavic, A1.1 – B1.4 levels

Slavic, A1 – B1.4 levels
Duration of 1 course: 3 months
Lesson Regularity/Frequency: 2/week according to schedule
Length of lessons: 
1 lesson of the morning course from 7:30 = 2*45 minutes

1 lesson other courses = 3*45 minutes.
Course focus: General language courses: vocabulary, grammar, reading, listening, speaking, writing 
Course registration: ONLINE on the website of the Centre for Foreigners JMK (further below on this page), 9.1. 2022 at 18.00 o'clock.
PAY ATTENTION/WARNING: You need to know your language level before you apply! 
COURSE REGISTRATION, 3 options:
1. I AM A CLIENT OF THE CENTRE
 I already attended a course at the Centre = I know my level + I passed the final exam over 70%.

you continue (register) into one level above 
2. I AM A NEW CLIENT= I've never been to the Centre, I did not attend a course, I KNOW A LITTLE BIT OF CZECH:
The placement tests have several deadlines: 
written part by 12.12, oral part. 13-18.12.

Deadline for the written part: 23.12.-31.12., oral part 3.-7.1.
3. I DON'T SPEAK CZECH AT ALL = DON'T TAKE THE TEST 
Sign in to A1.1 (Non-Slavics) or A1 (Slavics) 
It is only possible to sign in to ONE COURSE. 
Covid INFO:
Courses take place

in person

at Mezírka 1, Brno. If the situation worsens, the courses will take place online.

Courses marked as "

online

" will take place

through the ZOOM application no matter the situation.

 
Registration:
Takes place on this page on 9.1. 2022 at 18.00 o'clock

Select the appropriate course.
Fill in the registration form (on the bottom of this page). 
Before sending, fill in the "

I AM NOT A ROBOT

" security. 

Click "

Send"

.  

Wait for a confirmation e-mail, which we will send within 14 days. 
Course
Teaching days
Lesson time
Course start
A1.1. Non-Slavics –  shifts

Mon+Wed 15:00-17:30/

or Tue+Thur 9:00-11:30

Mon+Wed 15:00-17:30/

or Tue+Thur 9:00-11:30

24.01.2022

A1.1 Non-Slavics – online 

Tue+Thur

18:00-20:30

25.01.2022

A1.2 Non-Slavics (morning)

Mon+Wed

7:30-9:00

24.01.2022

A1.2 Non-Slavics

Tue+Thur

9:00-11:30

25.01.2022

A2.1 Non-Slavics

Mon+Wed

9:00-11:30

24.01.2022

A2.1 Non-Slavics

Tue+Thur

18:00-20:30

25.01.2022

A2.2 Non-Slavics

Mon+Wed

18:00-20:30

24.01.2022

A2.2 Non-Slavics (morning)

Tue+Thur

7:30-9:00

25.01.2022

A2.3 Non-Slavics

Mon+Wed

17:45-20:15

24.01.2022

A1 Slavics –  shifts

Mon+Wed 9:00-11:30/

or Tue+Thur 15:00-17:30

Mon+Wed 15:00-17:30/

or Tue+Thur 9:00-11:30

24.01.2022

A2.1 Slavics – online

Tue+Thur

7:30-9:00

25.01.2022

A2.1 Slavics

Mon+Wed

15:00-17:30

24.01.2022

A2.2 Slavics

Tue+Thur

18:00-20:30

25.01.2022

A2.2 Slavics

Tue+Thur

9:00-11:30

25.01.2022

B1.1 mix 

Mon+Wed

9:00-11:30

24.01.2022

B1.2 mix (morning)

Mon+Wed

7:30-9:00

24.01.2022

B1.3 mix 

Tue+Thur

9:00-11:30

25.01.2022

B1.4 mix 

Mon+Wed

15:00-17:30

24.01.2022
If you have any questions, you can contact our coordinator at fischerova.monika@jmk.cz