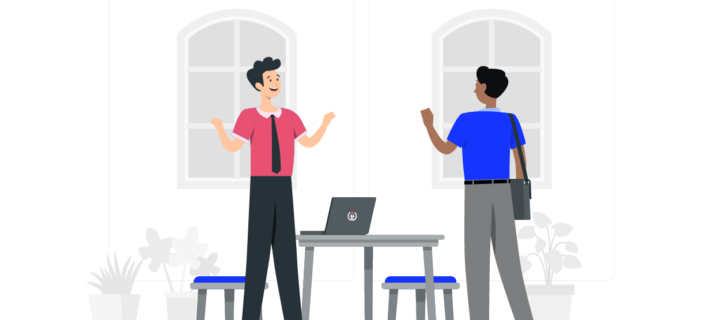 How to organize a private adaptation-integration course?
1. Are you interested in organizing a private course in your own space? 
Contact the Centre for Foreigners JMK in order to organize a private course. They will explain all the necessities of the process and can potentially agree to help. 
2. Who is obliged to participate in the AIC?
A majority of foreigners outside of the EU who have obtained long-term or permanent residence in the Czech Republic after 1. January 2021 must participate in the Adaptation-Integration course. For more information about who must partake in the course and who is exempt from it can be found here a here.
3. How much does the private course cost? 
It costs CZK 800 per person at the course. The foreigner never pays this cost directly. As a legal entity you also cover the costs of the services of the teacher and interpreter, the room, and its equipment. You cannot demand from the foreigner to pay for the services of the teacher and the interpreter, nor other costs. 
4. Teacher and Interpreter 
The Centre offers contacts for a certified teacher and interpreter, with whom the legal entity creates and sets contracts and relations.  
5. Registration into the FRS system 
The legal entity registers into the FRS information system of the Ministry of the Interior. Afterwards the legal entity selects the participants of the AIC and gives the list to the Centre of Foreigners. All foreigners must also register in the FRS. Each foreigner must have their own personal email address.  
6. Implementation of AIC 
Set a date of the course with the Centre.  
Advantages of a private course
Option of having the course in one's own space.

Lower cost of the course: CZK 800/person.

There is not a minimum number of participants.

Maximum number of participants 30 people.
Are you interested in a private course? Contact us.